Aphus Lassel
Talk

0
22,763pages on
this wiki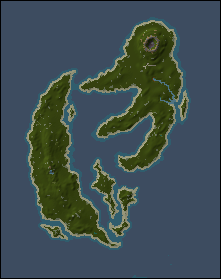 General
Video
A narrated preview of the Aphus Lassel from when it was first added to the game.
How to get there
Prior to the Shifting Gears update, the easiest way to get there was to use an Aphus Lassel Portal Gem which are givable (Tusker Tusks). However, the Town Network has a portal directly to Oolutanga's Refuge in the Annex (south) branch. There still exist Tusker Shrine Statues will portal the user to Aphus Lassel and spawn randomly across Osteth as well as being at the end of three fixed-location dungeons.
Tusker Temple 10.5S 65.6E - Level 1-20 - Map
Tusker Temple 59.8N 28.4E - Level 20-40 - Map
Tusker Temple 0.7N 68.1W - Level 40+ - Map
The King Bobo quest also has the Recall Aphus Lassel spell as a reward.
Towns
Dungeons
Extreme Island Creatures
This large island is located to the west of the main island.
Main Island Creatures