Value: 5,000
Burden: 50
The pyramid contains a Dark Scarab. Once opened the scarab will expire in 8 hours. (BE WARNED: 1 - This duration will continue to count down, even if the character holding the scarab is logged out. 2 - Have a free space in your main pack when you use the pyramid.
A pyramid with arcane runes etched into it. One side appears to be hinged.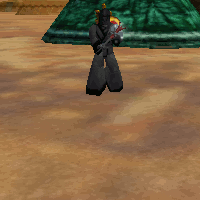 Notes
Ad blocker interference detected!
Wikia is a free-to-use site that makes money from advertising. We have a modified experience for viewers using ad blockers

Wikia is not accessible if you've made further modifications. Remove the custom ad blocker rule(s) and the page will load as expected.