Armor of Darkness
Talk

0
22,763pages on
this wiki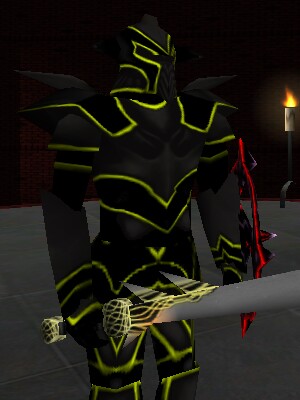 Each piece of is part of the Hearty Set.
If you have any Attuned Armor of Darkness piece you can hand the piece to Ries Woron and he will the return it with the Attuned property removed.
Ries Woron will also exchange any dyed piece (including fail-dyed armor) for the original piece.
You allow Ries Woron to examine your Helm of Darkness.
You hand over 1 of your Helm of Darknesss.
Ries Woron gives you Helm of Darkness.
Ries Woron tells you, "I don't see what the complaining is about, this armor looks fine to me. I think people were making trouble for the sake of making trouble."