Diforsa Armor
Talk

0
22,763pages on
this wiki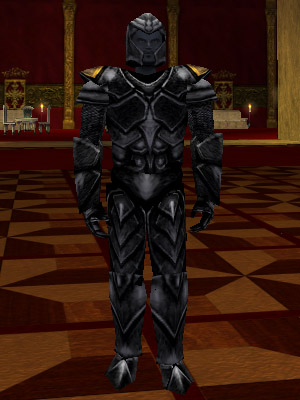 Armor Summary
Name:
Diforsa Armor
Heritage:
Viamontian, tier I
Coverage:
Full
AL:
See Loot
For lore information on the three types of Viamontian armor, see The Armor of the Viamontian Invaders.
Base material is metal
Some parts of the armor take on the color of other parts (for example the border between upper and lower arms takes on the color of the feet armor)
The armor consists of 5 to 9 parts.
The color palette of the armor consists of 1 "shaded" color, see image below.
Diforsa is available at Viamontian Blacksmiths and Armorers.
When dyeing, the whole armor takes on the dye color (see below for dyed variations).
The dye turns the armor into a dark, deep variation and it keeps the shading of the different parts.
Fail dyeing results in orange.
Quest Diforsa
Edit
Loot Diforsa Armor Pieces
Edit
Click image for full size.
Store Bought Tenassa Armor Pieces
Edit
Dyed Diforsa Armor
Edit
Dyed Diforsa Armor

Lapyan
(Light Blue)

Colban
(Dark Blue)

Verdalim
(Green)

Minalim
(Mint Green)

Relanim
(Purple)


Thananim
(Black)

Hennacin
(Red)

Argenory
(White)

Berimphur
(Yellow)

Fail-Dyed
Palettes and dye effects
Edit
Dye Effects
Edit
Note that these colors can also be found as Loot colors
Known Palettes for Dyed Diforsa Armor
ACID
Name
Sample
Hex
7381
Lapyan_Df
39988D
7384
Colban_Df
002741
7377
Verdalim_Df
004101
7382
Minalim_Df
40AB74
7385
Relanim_Df
210041
7386
Thananim_Df
000000
7378
Hennacin_Df
6F0000
7383
Argenory_Df
C1C1C1
7379
Berimphur_Df
413600
7380
FailOrange_Df
EE6B00
The sample is only an approach of how the item looks ingame.
See User:Sanddh/Guides/Armor Color Table for other available palettes.