Related topics: Category:Cooking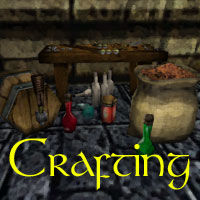 Recipes
Notes
All spells cast last for 3 hours.
Wards act as Cantrips, the same as an epic, Ex: Epic Flame Ward
Olthoi Eggs can be used to restore 120 health, or used in the recipe for all other Olthoi Food.
See each food item for recipe.
Ad blocker interference detected!
Wikia is a free-to-use site that makes money from advertising. We have a modified experience for viewers using ad blockers

Wikia is not accessible if you've made further modifications. Remove the custom ad blocker rule(s) and the page will load as expected.